Our Christmas gift guide 2023
06 Nov 2023
Christmas has arrived once again, the lights are on, the champagne is chilled and the smell of cinnamon is in the air. To help you get in the Christmas spirit we have curated a gift guide for some of the top gifts for him, her, and most importantly – yourself.
1. One-of-a-kind SIGNATURE shawl: There is nothing quite like gifting someone something totally unique. Our SIGNATURE pieces are all one-off pieces ensuring your gift is something that nobody else will have. Inspired by the Scottish landscape, our one-of-a kind handwoven shawl in our Rapids design, in Natural Dark Fawn on a Cream base is made from 100% undyed British alpaca and is the perfect piece to bring graceful warmth to any ensemble.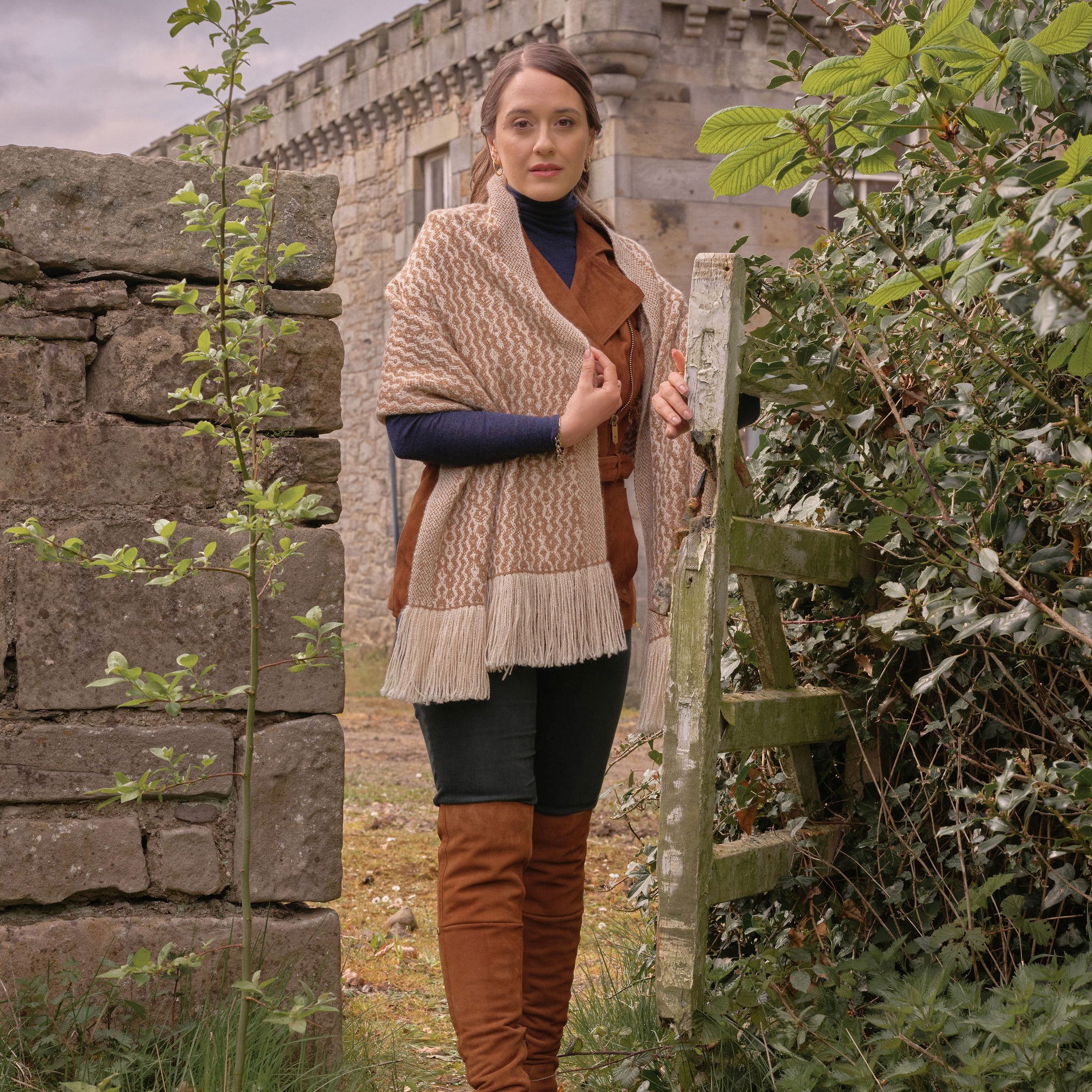 2. Limited edition Heritage handwoven narrow scarf: If the man in your family is hard to buy for, we may just have the answer for you…one of our beautiful handwoven alpaca tartan scarves. This one is in our Beech Dappled Skies design, is one of only 12 and takes up to three weeks to make. The insulating alpaca fibre is the warmest natural fibre and rarer and more luxurious than cashmere.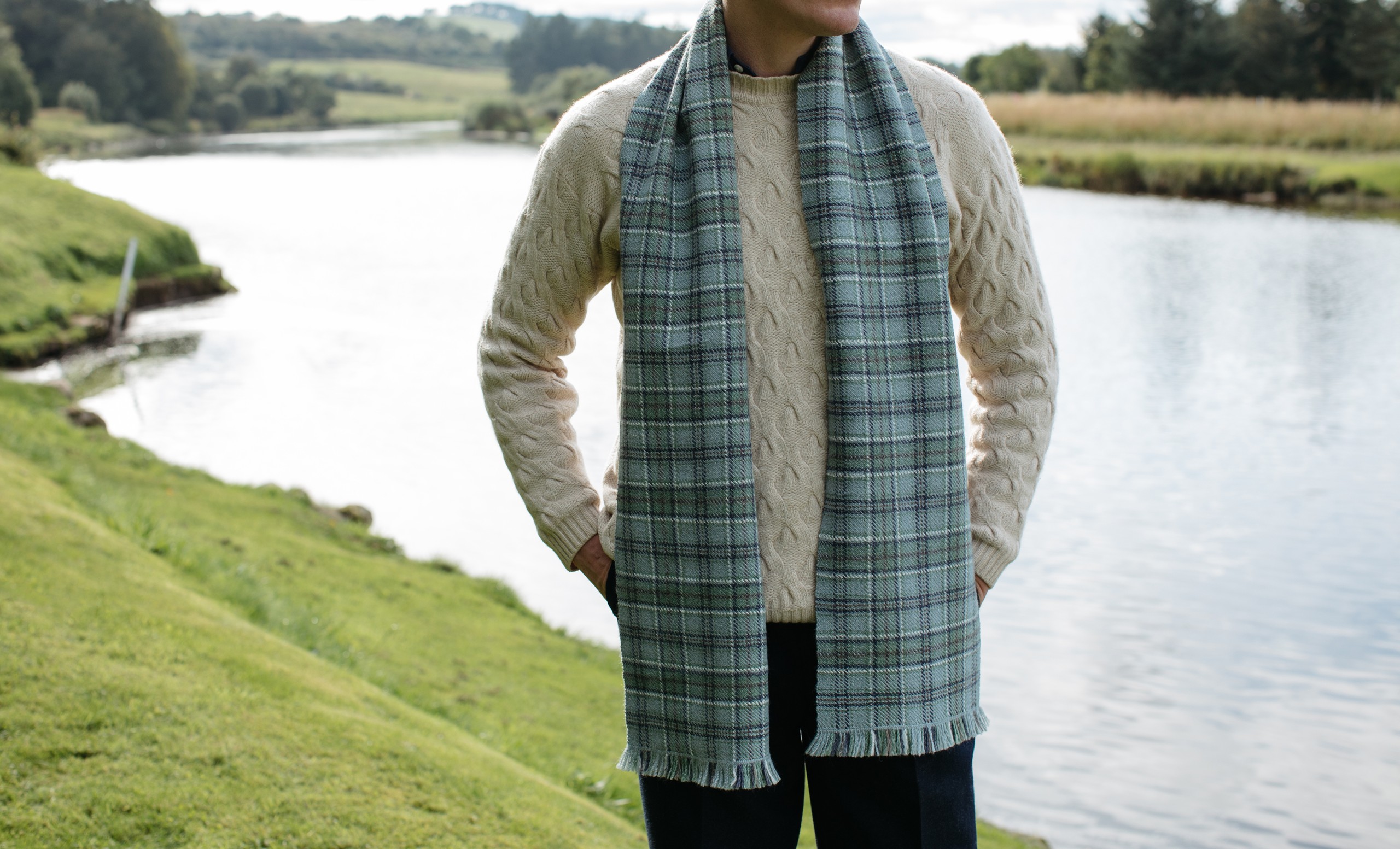 3. Limited edition MINTA cushion:  Make a stylish statement in the home with one of our limited edition MINTA cushions. Made from 100% British alpaca, the undyed fleece brings inviting warmth into any space with the timeless design showcasing centuries of Scottish tradition. The perfect gift for home lovers.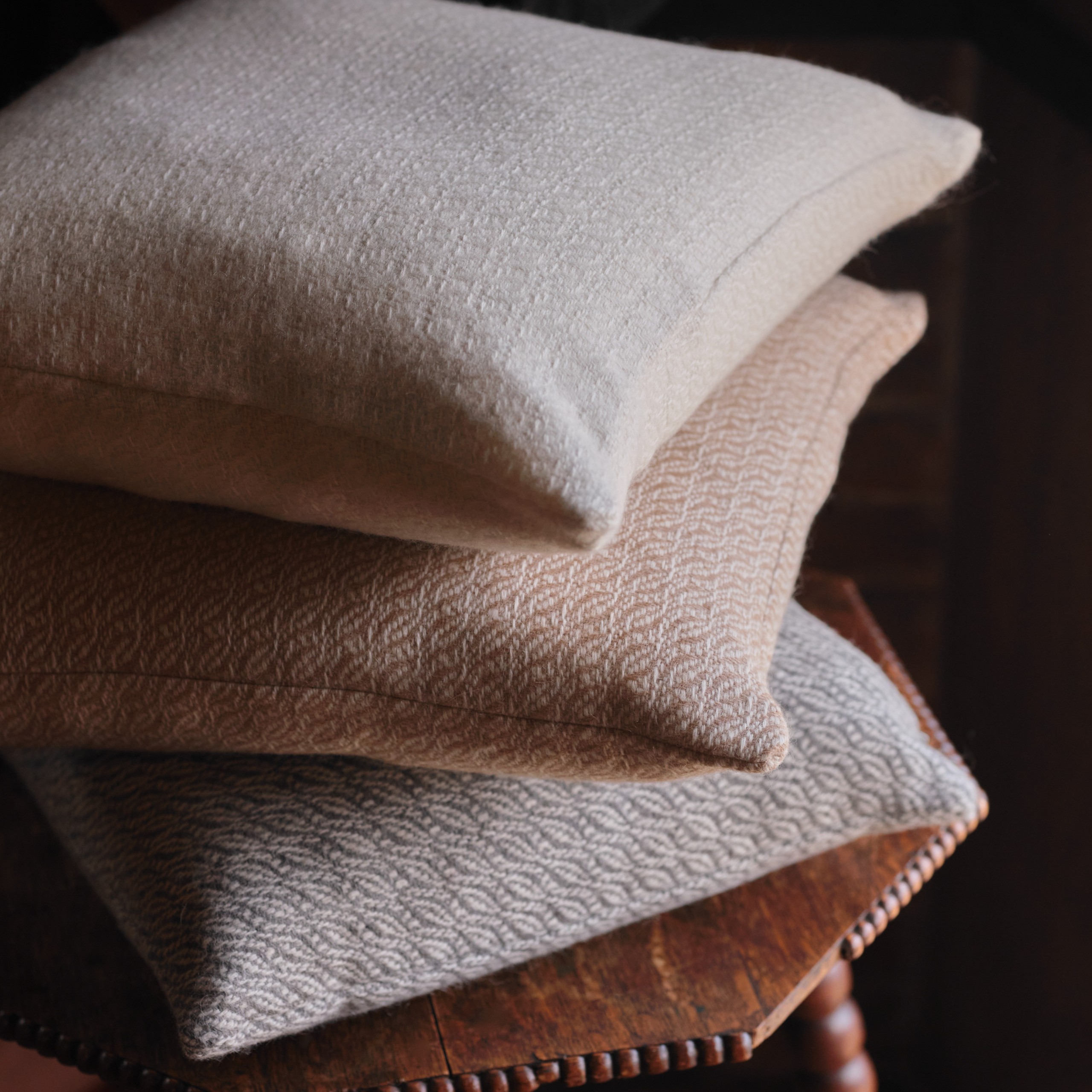 4. E-Voucher: The perfect gift to let them decide, our E-Vouchers are instantly downloadable and allow your loved ones the chance to pick a piece that is perfect for them.
5. Limited edition MINTA hot water bottle: for warming the hearts and toes of your loved ones, these exquisite hot water bottles will protect from the falling temperatures and chilly evenings.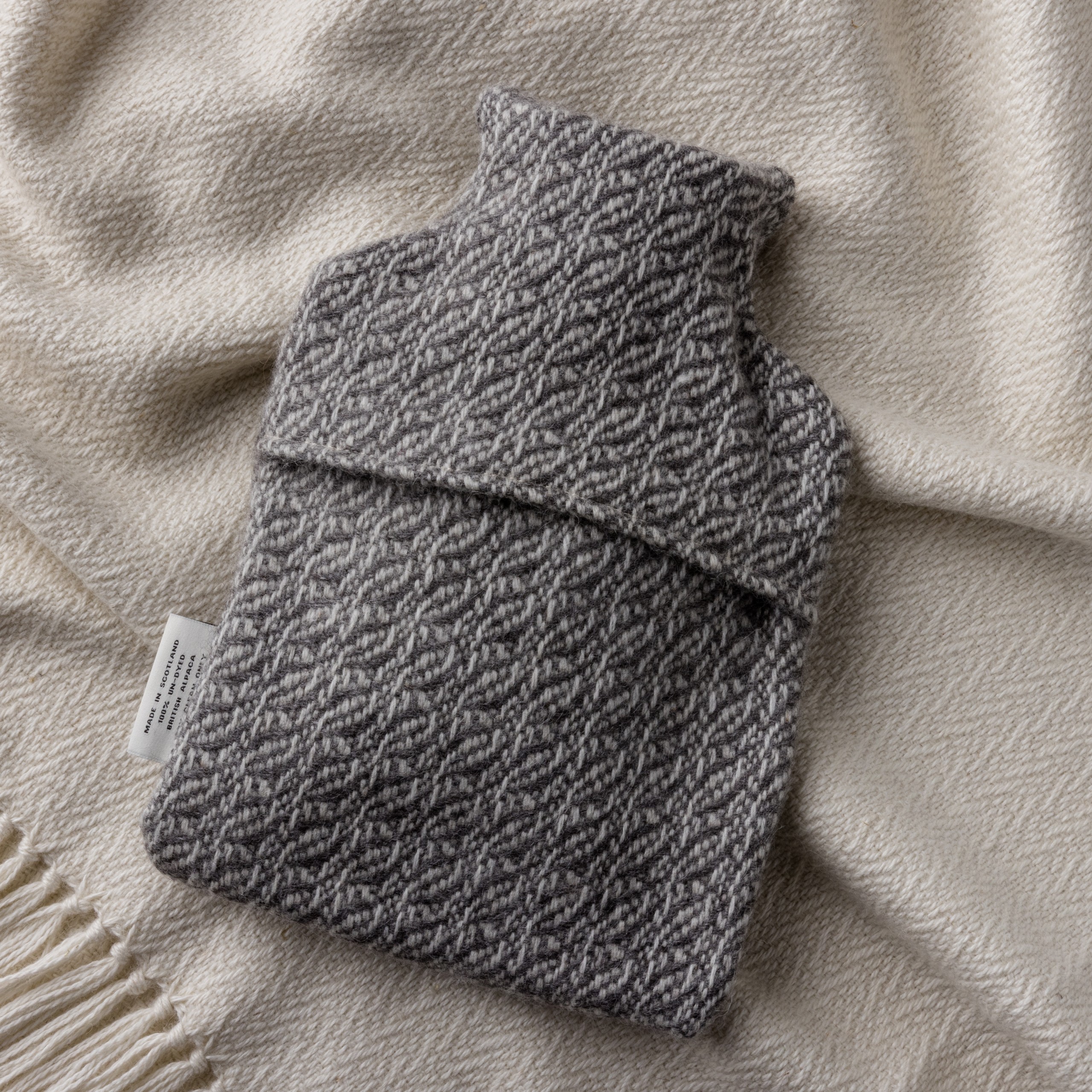 6.. Limited-edition Heritage mill woven serape: wrap your loved ones in Scottish craftsmanship this Christmas with one of our mill woven serapes. Made from carefully sourced British lambswool, the beautifully soft fabric is the perfect piece that will be cherished as we transcend through the seasons. This one is in our Highlands at Dusk design, there is also Highlands at Dawn and Beech Dappled Skies.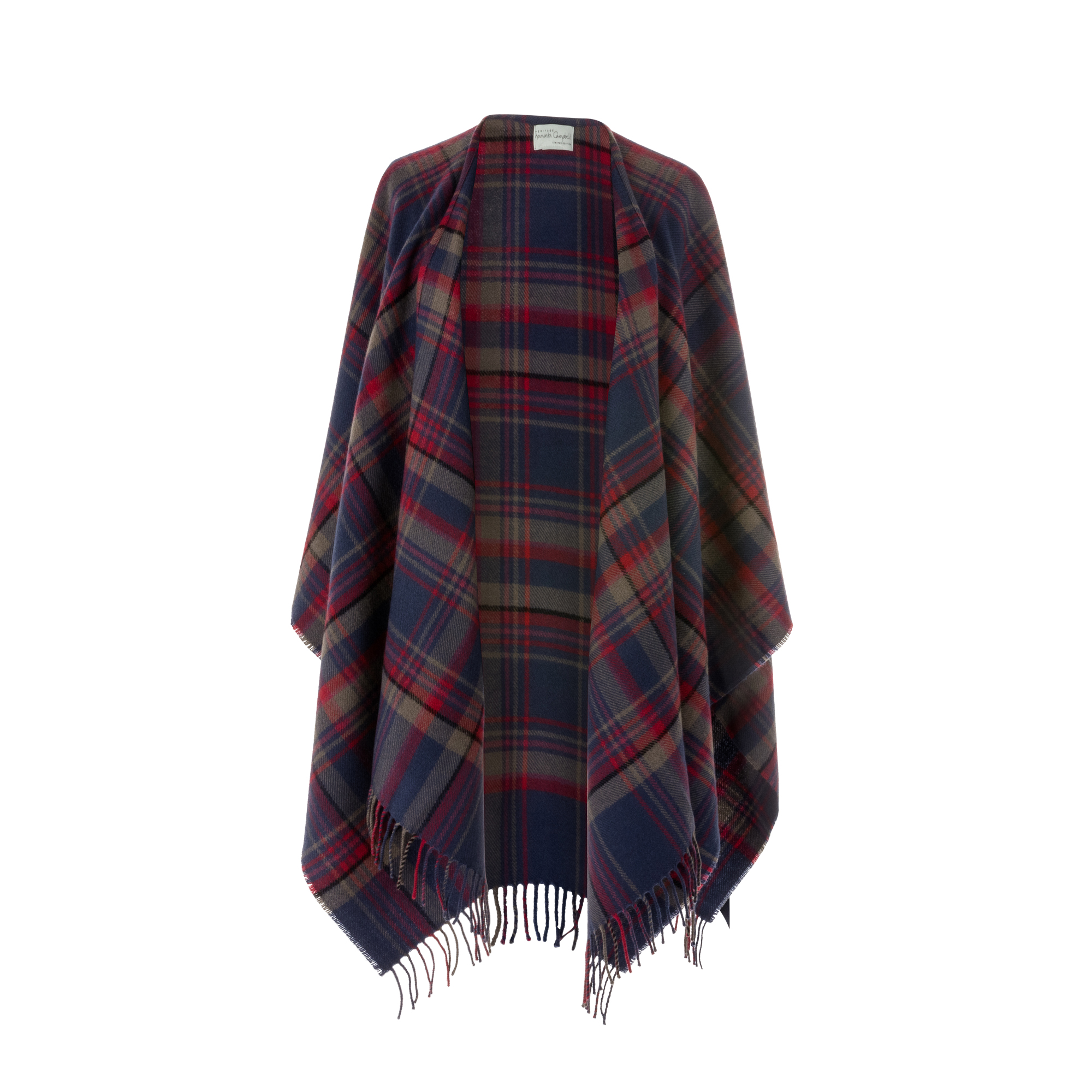 We understand that choosing the perfect gift comes with questions and so please do get in touch with our team who are on hand to help you choose the perfect gift this Christmas. Please contact Miranda at contact@aramintacampbell.co.uk for advice and assistance.
From our home to yours, Wishing you a very merry Christmas.