Christmas Gifting: British luxury and craftsmanship
06 Nov 2023
It is no secret that we believe in craftsmanship; in making beautiful pieces that last. As Christmas season approaches, and gifting is at the top of one's list, we look at shopping locally and consciously. Introducing Author Interiors, a small, enthusiastic team based in rural Scotland who champion the excellence in British design, craftsmanship and luxury, we discussed what is at the top of their gifting list.
AUTHOR have always asked customers to shop consciously, a message even more pertinent this Christmas. Their mantra is buying less with more consideration and buying well with a little more thought. They believe shopping consciously is about supporting independent makers, paying them fairly for their craft which is usually made in sustainable small runs, limited editions or to order, and appreciating their skill and craftsmanship. It's about selecting pieces that stand the test of time, that are not fashion-orientated or mass-produced. Jane says "Being AUTHOR, we believe that it is imperative to let the recipient know the provenance and stories behind each piece; these often get lost along the way."
Here's Jane's top 5 picks of pieces with stories to tell for this year's festive gifting:
Bee Ramekin Dish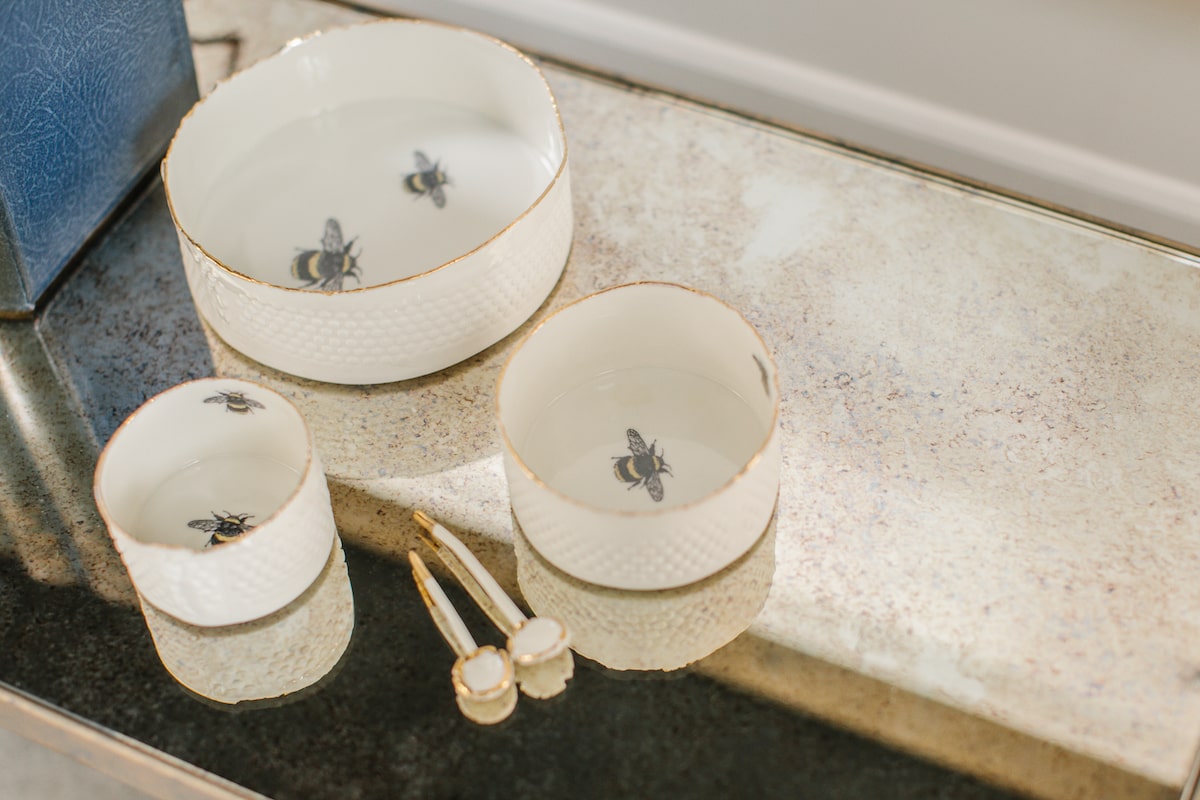 This is such a great little present as we all love bees and the gold lustre rim makes it look festive; these dishes can also be used for holding candles or treasurable items such as jewellery and family trinkets. This piece has been slab built using Porcelain flax clay textured to mimic honeycomb and then decorated with the maker's hand drawings of bees and finished with the hand painted gold lustre rim , there are different sizes available from £45.
Handcrafted Drinks tray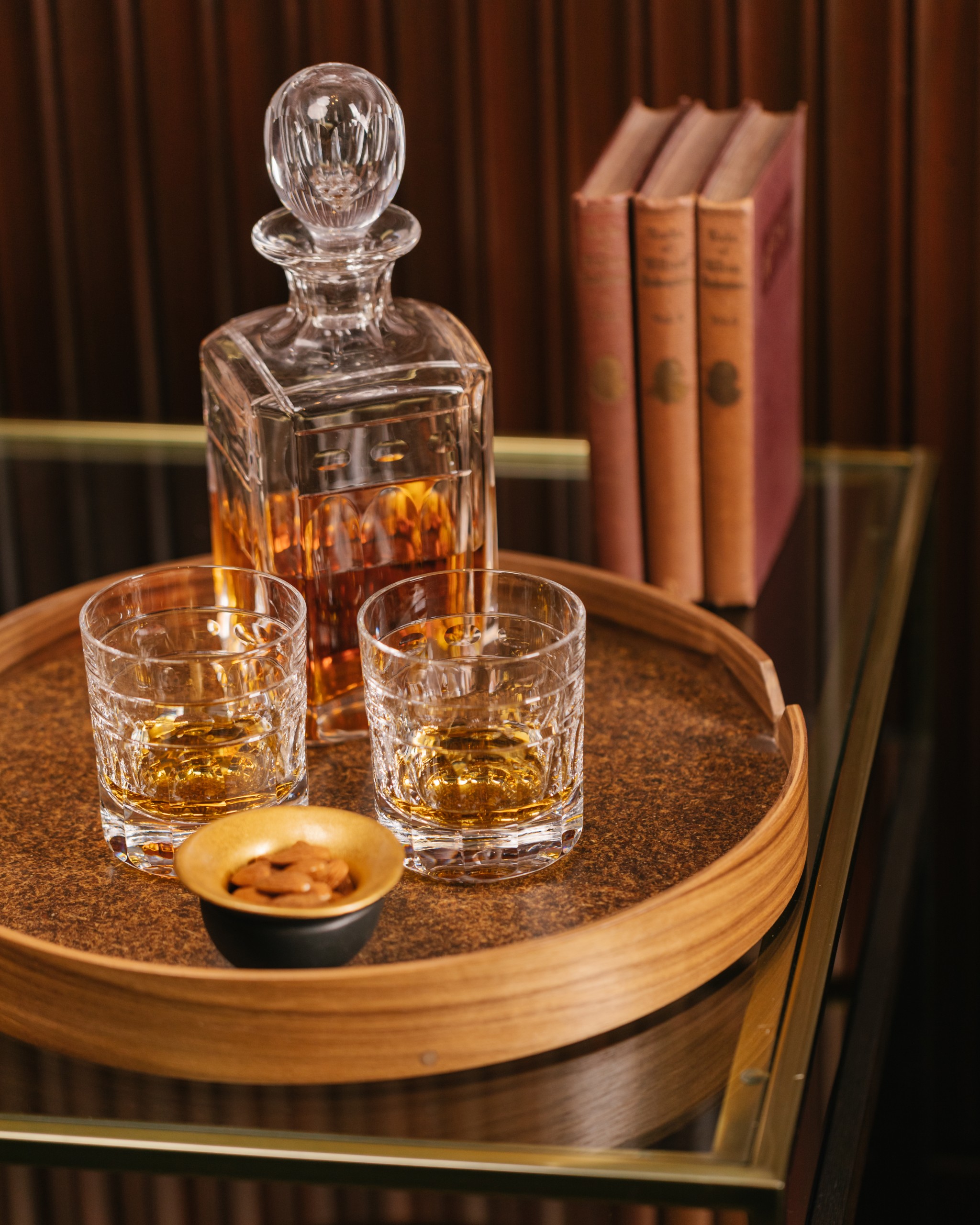 Such a perfect piece for entertaining and we love that it is sustainably sourced. Perfect for a home bar or to sit elegantly on top of a sideboard, the trays are ample enough for a bottle, a few glasses and a bowl of nibbles to sit on top. This sustainable drinks tray is handcrafted from a new, innovative material, made using the spent grain from local breweries and distilleries in the Tayside/Angus area. A limited edition run, the AUTHOR-commissioned Draff trays are uniquely numbered and each tray comes with a Certificate of Authentication, making this an utterly unique and special present, Personalisation is also available.
£495
Horse Head Sculpture by Jennie McCall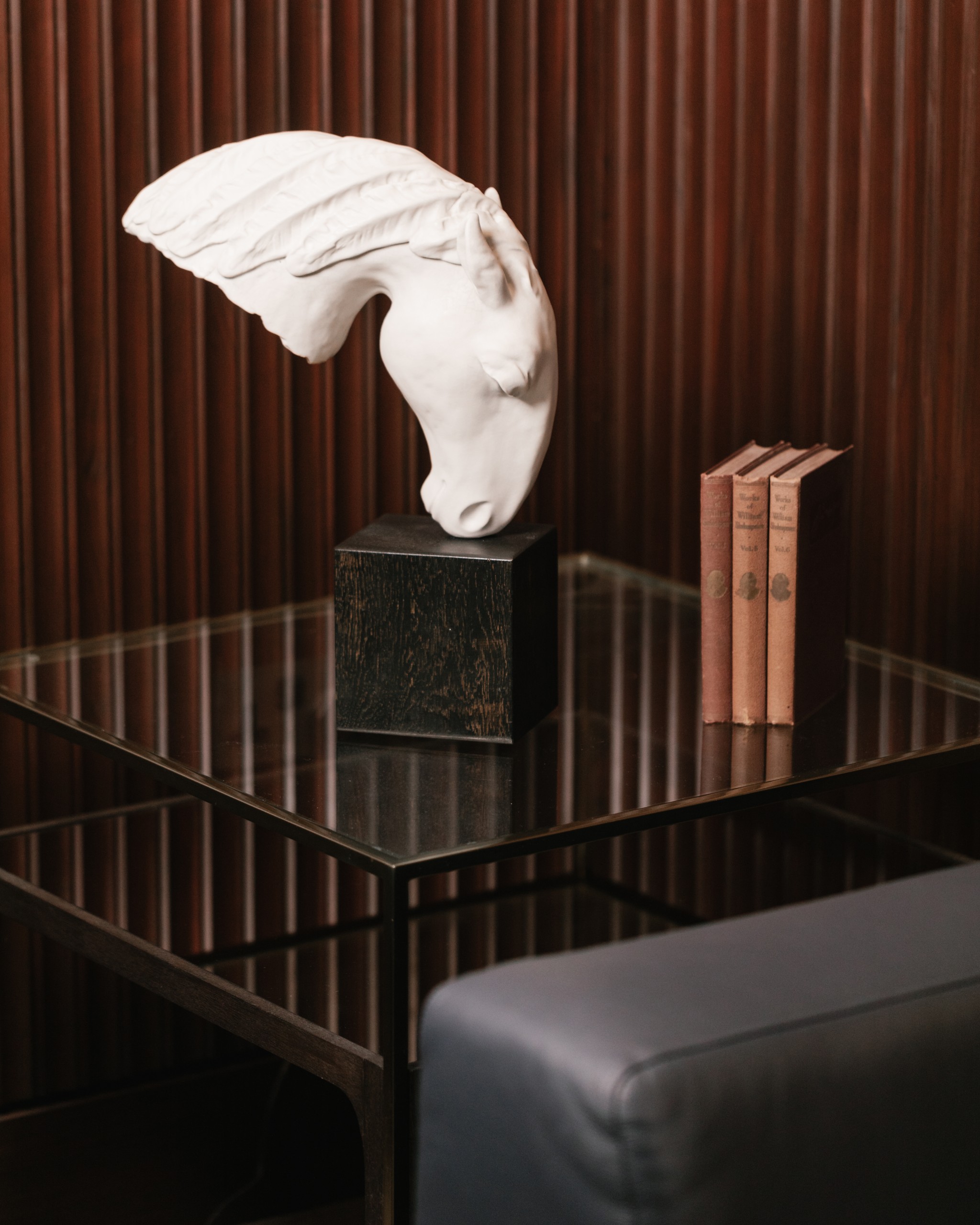 This is not only a unique decorative piece but a great festive message as it celebrates the noble virtue of clemency. A Stunning horse head sculpture sitting on a blackened oak plinth handcrafted by Jennie mcCall and named 'Clementia' after the Roman goddess of forgiveness and mercy, its main handcrafted from porcelain feathers which gies it an ethereal feel.
£2750
Bronze Cherry Leaves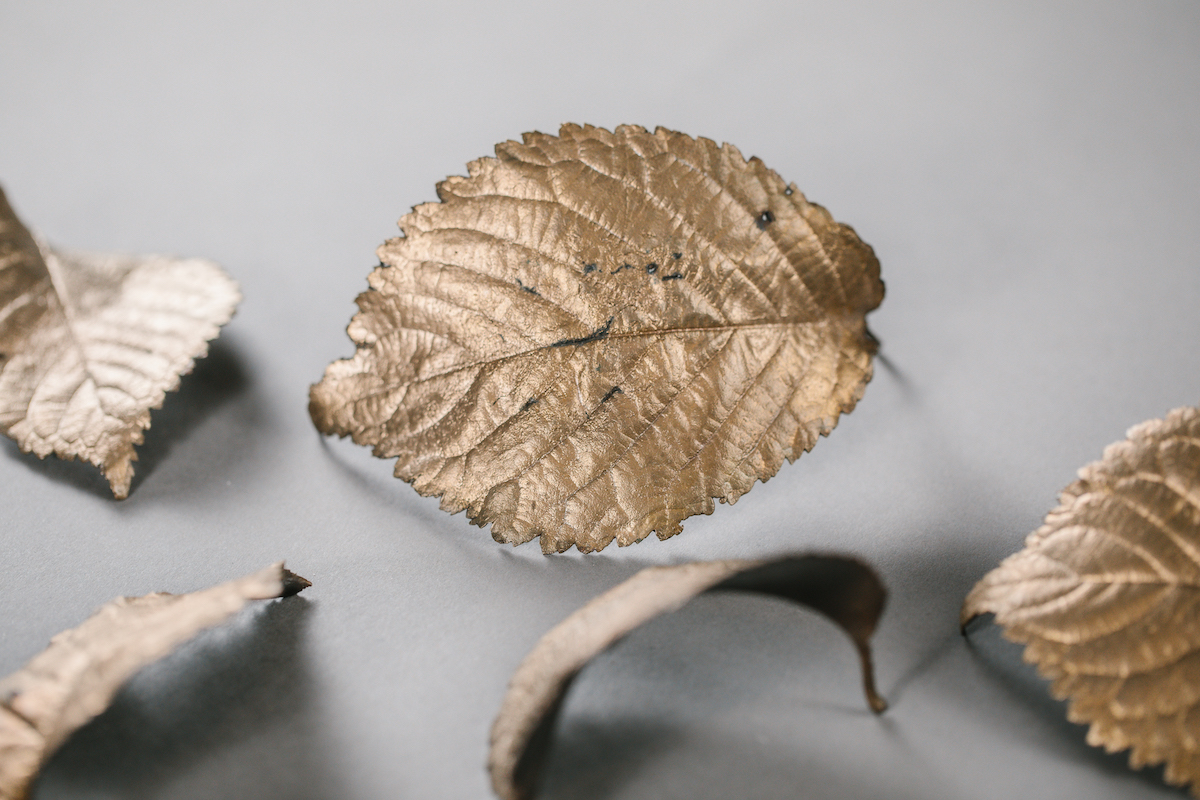 This is both a great gift and the perfect decoration for a festive table. Real cherry leaves cast in bronze using the ancient lost wax technique resulting in a bronze work that is a direct translation of the original leaf.
£220
MINTA Cushions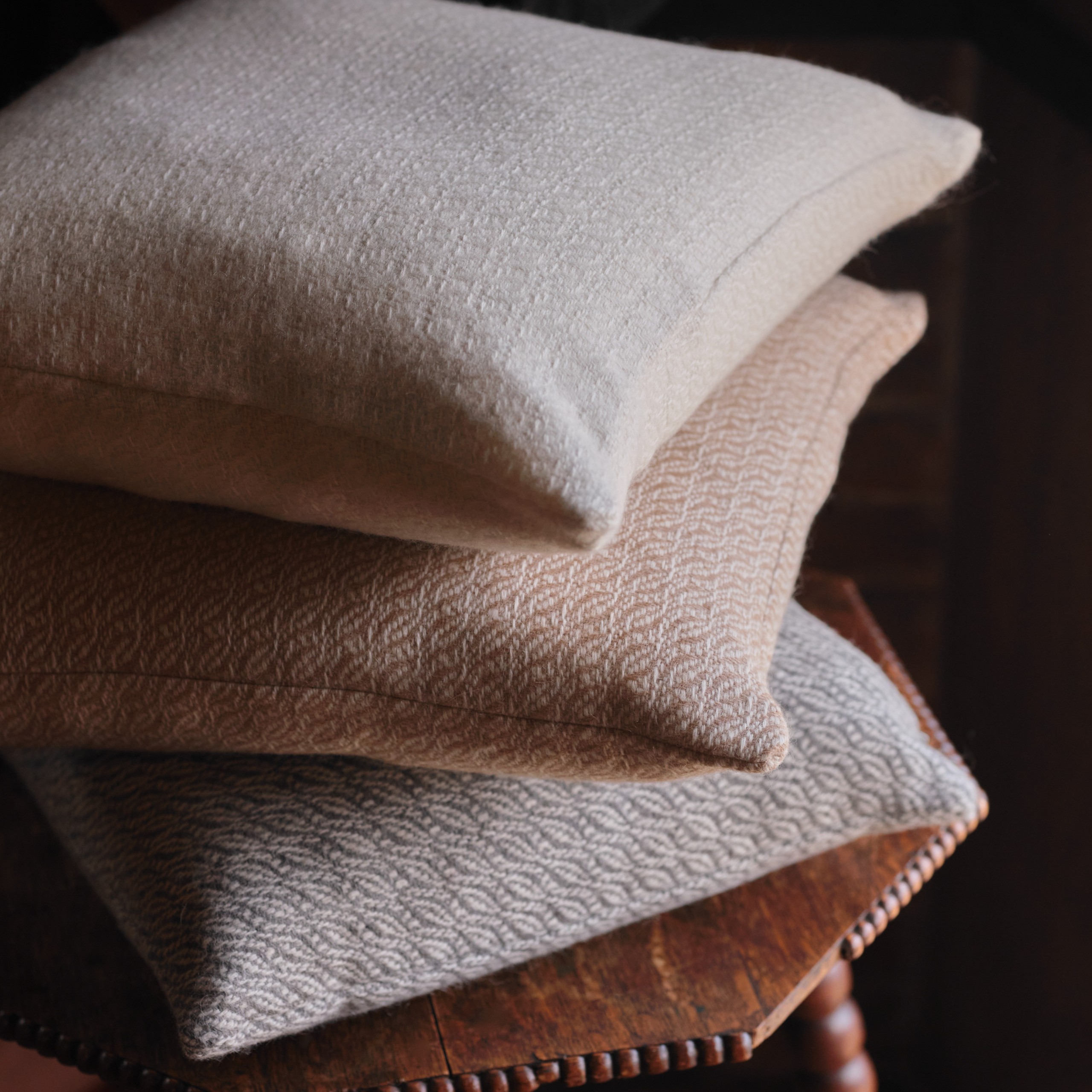 I had to pick this beautiful soft decorative cushion which is cleverly designed to bring the beauty of nature indoors. I love that the British alpaca wool used to make these sumptuous cushions are sourced from small farms across the UK, supporting local and ensuring only the finest materials are used. I love the story behind the piece too with the design inspired by the ferns found in Scotland's many forests and hillsides . Its neutral colouring allows it to be used in both traditionally and contemporary styled spaces; ethical elegance. Perfect and the cushion is made from with the softest, finest carefully sourced undyed British alpaca. Available in white, caramel and grey.
£250
Visit Author Interiors exquiste boutique to see these pieces and more at authorinteriors.com.